---
---
An important message to our customers about COVID-19
Safety is a core value at Holland Board of Public Works. Amidst the COVID-19 situation, the safety of our community and employees is top priority. We are committed to doing our part to slow the spread of COVID-19.
We are actively monitoring the situation and following the recommendations from the Centers for Disease Control, the State of Michigan Health Department, and the Ottawa County Health Department. HBPW adheres to COVID-19 orders from the State of Michigan and federal government. We take action to minimize exposure for our customers and employees.
We have contingency plans in place to ensure continuity of operations. The health of our workforce is a key factor. There are a number of measures that our employees are following to prevent exposure. This includes social distancing and enhanced cleaning practices in all of our facilities. Many employees are telecommuting while remaining available to assist customers. Our dedication to reliable utility service is as strong as ever.
Welcome to the Holland Board of Public Works website. In this site, you will find information for residents and businesses, access to our customer portal, an outage map, conservation information, available HBPW careers, events, news and meetings.
Customer Focus: We recently launched a new customer portal and hope you'll find the portal easy-to-use and valuable. (www.myportal.hollandbpw.com)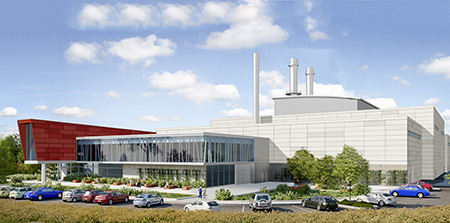 Holland Energy Park information can be found through the HEP website (www.hollandenergypark.com) and tours can be scheduled for the Visitor's Center.
Conservation continues to play an important role in meeting the requirements of our community. We have important programs underway in virtually every area of our operations to help the community do more with less. These programs include everything from educational community forums on energy efficiency and conservation to smart metering programs that allow our customers more hands-on control over the amount of energy they use.
Our direction is clear: To engage in advanced, responsible thinking on how to meet the electric, water, wastewater treatment, and broadband needs of a growing community. We are always looking for new ways to collaborate with our customers while protecting our community's independence. We need to enable community growth that is sustainable, with policies and services that are both reliable and affordable. We continue to anticipate the changes in our community, state, nation and the world that will challenge utility providers. We will work with our stakeholders to ensure their collective values are reflected in our actions.
Thank you,
Dave Koster
General Manager