Holland Board of Public Works's Electrical Engineering Department and Water/Wastewater Engineering Department are available to support your construction project. Please contact us as early as possible during the planning of your project.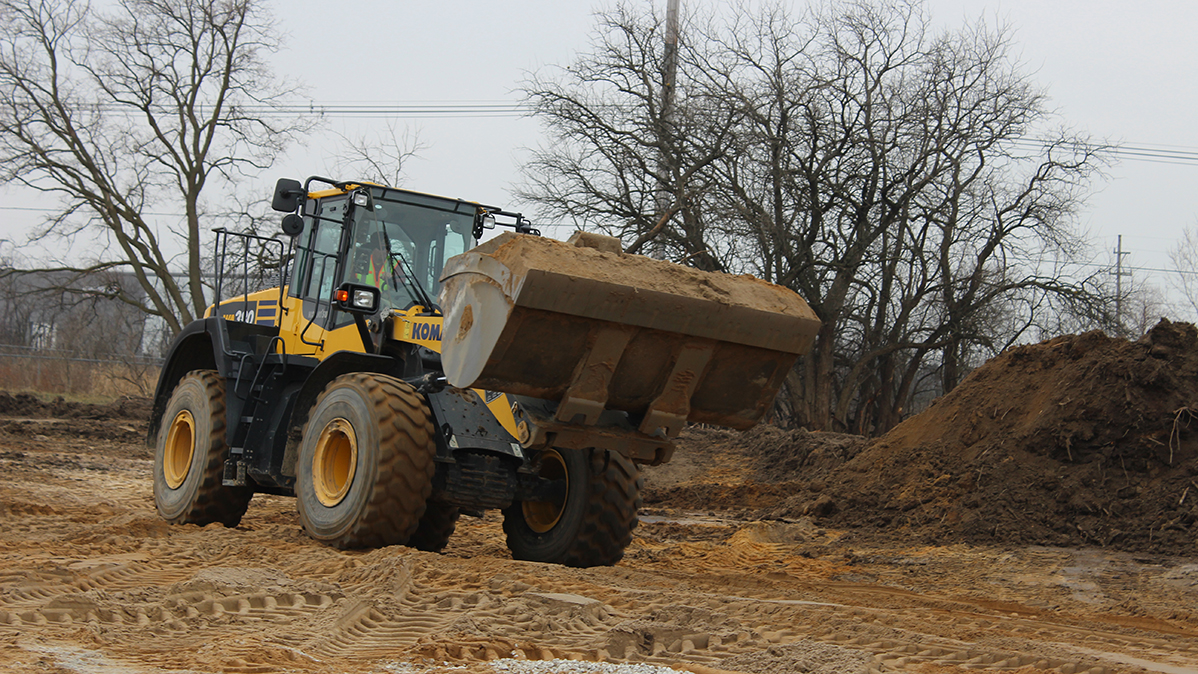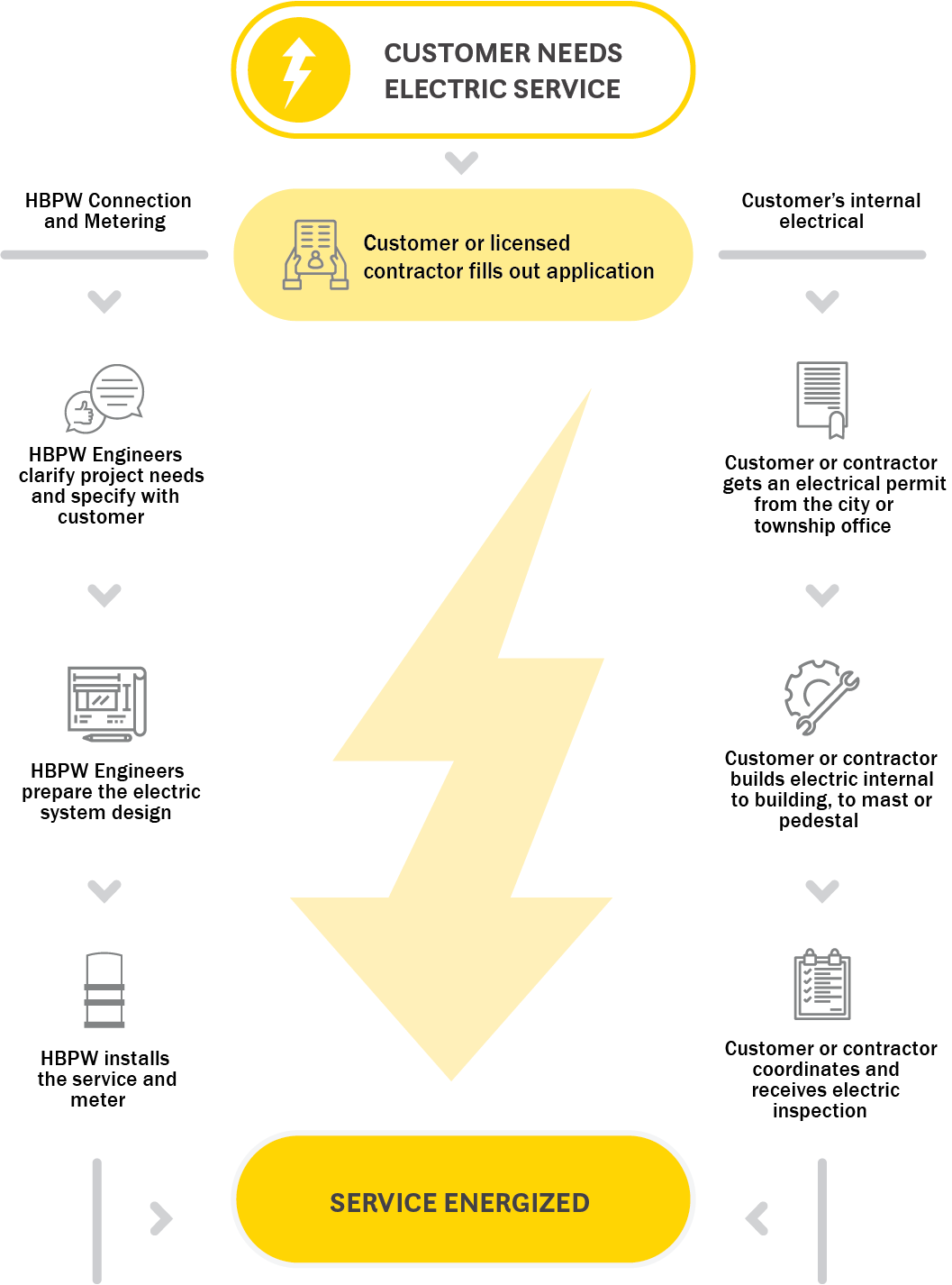 Our staff provides services to customers, contractors and field crews including assistance and planning for the installation of electric service to homes, commercial and industrial facilities, and community infrastructure. We ensure projects meet the requirements of the National Electric Safety Code and any applicable city ordinances. Our Electrical Engineering Department is here to answer your questions and assist with your project.

All new and upgraded electric services must be underground and have the meter location approved by Holland BPW.

Start the process by filling out an application for new electrical service.

Our Electrical Services team will support you through the duration of your project. Contact us during regular business hours between 7:30am - 4:00pm. 

616.355.1603
Choose Holland BPW to be your electric service provider for proven reliability and competitive rates.
Awarded by the American Public Power Association, RP3 (Reliable Public Power Provider) is a designation showcasing a utility's dedication to operating an efficient, safe, and reliable distribution system. Utilities are required to reapply every three years to maintain their status.
Currently, 254 of the nation's more than 2,000 public power utilities hold an RP3 designation, with only around 100 achieving the highest rating - diamond status. The HBPW has maintained diamond status since 2010, putting us with the most reliable in the nation.
How We Measure Reliability
SAIFI and SAIDI are two of the indices used to measure distribution system reliability. These indices account for the frequency, duration and number of customers affected in outages.
SAIFI - System Average Interruption Frequency Index is the average number of sustained interruptions per consumer during the year. It is the ratio of the annual number of interruptions to the number of customers.

SAIDI - System Average Interruption Duration Index is the ratio of the average duration of interruptions (sustained) to the number of customers.
Holland BPW maintains rates lower than neighboring utilities because of conservative business practices and smart investments. By investing in smart meter and smart grid technology, developing disaster management plans, and preparing for future technological developments, we can ensure reliable power at competitive rates for all our customers. See our rates insert to understand how we compare on residential and commercial rates to other Michigan utilities.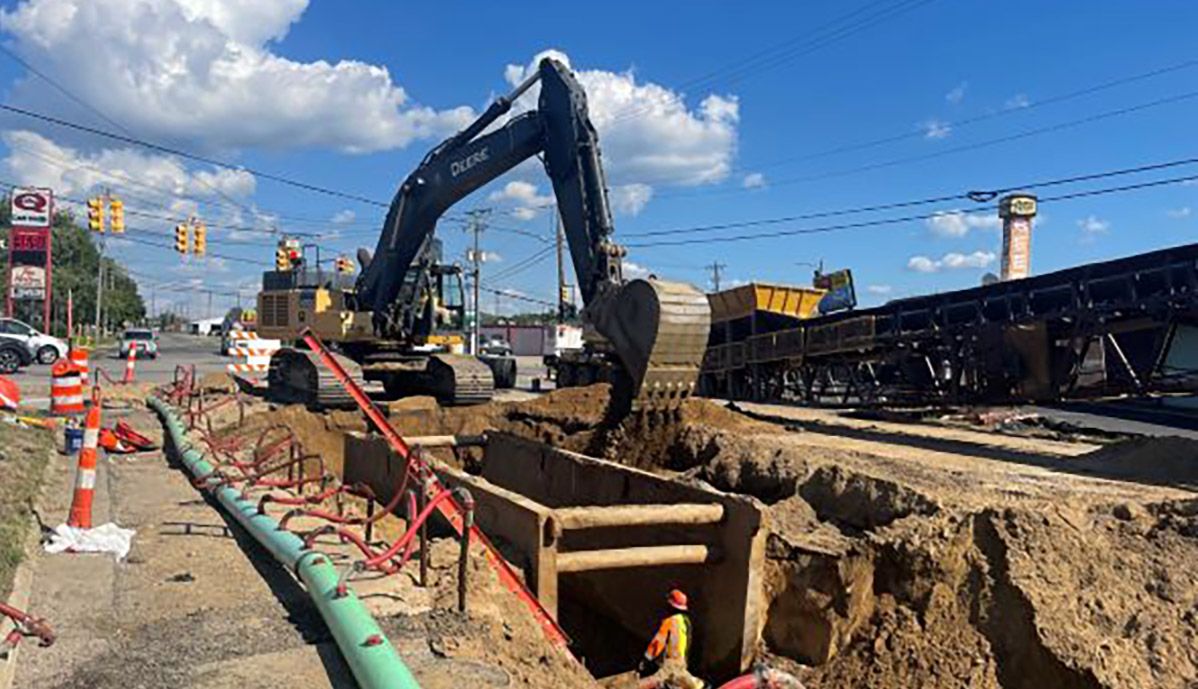 Water & Wastewater Service
To begin your connection process, please contact our Water/Wastewater Service Department to connect to the public water or wastewater systems. The process begins by determining if there is public water or sewer in your area.
Contact us during regular business hours, 7:30am-4:00pm. 616.355.1643
HBPW requires an application for all new water and wastewater connections. This allows us to contact you in the future for important issues such as a boil water advisory or water outage due to construction or other necessary maintenance. 
If your property is one of the surrounding townships we serve: you will be directed to contact that township for assessments, service taps and inspections.
If your property is within the Holland City limits:
Holland BPW staff will perform a record search on the property to see if there are any unpaid assessments or trunkages (assessment and trunkage fees are adjusted annually in December based on the Construction Cost Index). These fees pay for the system to be expanded to meet future capacity and for the first time installation of infrastructure including, but not limited to pipes and pumps.
HBPW will assist you in determining what size water meter you may need. 
Single Family Homes: Most single family homes have a 5/8 inch diameter, and even some larger homes can be accommodated by this. If you choose to use city water for external landscape irrigation, you will likely require a larger water meter. There are increasing monthly fees based on the size of the meter to account for readiness to serve. 

You should hire a licensed plumber to install your plumbing from the home to the public main. If you are working in the public Right of Way, you or your contractor will need get a 'Street Cut' permit from the City Transportation Service Department by calling 616.928.2430. They will require that you be bonded and insured for such work. The Holland Board of Public Works is responsible for making the connection (tap) to the public main. We do not allow contractors or plumbers to do this work to ensure the work is done consistently and to protect the integrity of the overall system.

HBPW charges a fee for the water service tap based on the size of the water service pipe. The minimum service size is one inch for water services and four inch for sanitary sewer services.

For services over two inches, a site plan review will be required.

HBPW also has requirements for Fire Protection Services to protect the public drinking water supply.

HBPW does require an inspection of the water service before it is buried and remember, all applicable building permits must be obtained.
HBPW will install the water meter after all assessments are paid or scheduled with a payment arrangement. All other fees will be billed out. Once complete, the valve outside the building that is near the property line will be opened and water will be fed into the new building.
Design and Construction Requirements
All new construction in the Holland Board of Public Works service area is required to follow our design and construction guidelines. These guidelines are important for the safety of our community. Proper construction and design ensure the reliability, efficiency, and affordability of our utility services.