Holland BPW Water Main Flushing begins on April 17, 2023 and will continue through the summer in the neighborhoods located between Ottawa Ave. and Waverly that are south of 22nd Street and north of West Michigan Regional Airport.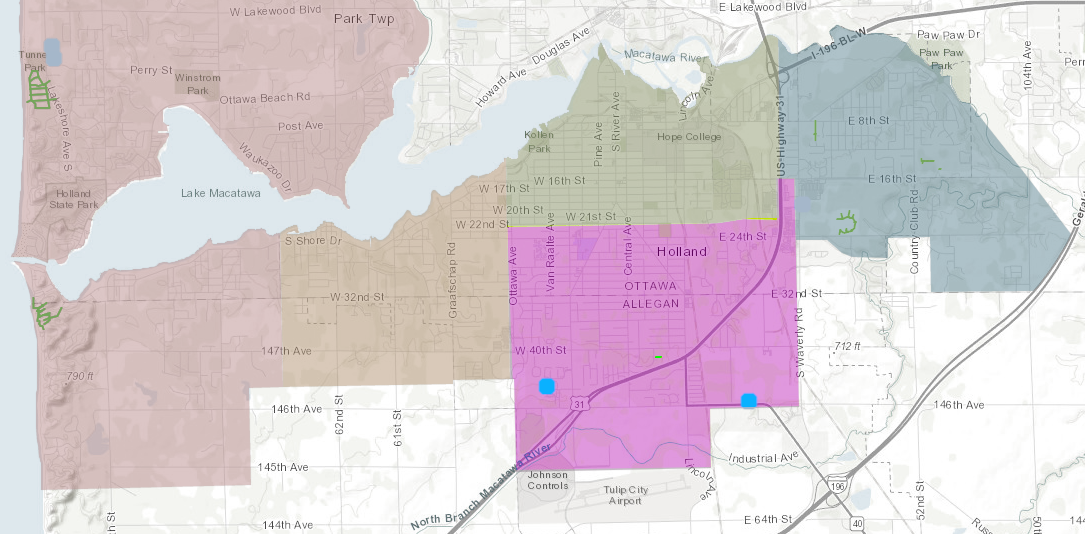 Why does Holland BPW do water main flushing?
Water main flushing removes accumulated mineral sediment, improving water quality and minimizing discoloration. Each spring and summer, water mains are comprehensively flushed using a technique called unidirectional flushing. Holland BPW Maintenence Crews systematically open and close hydrants one section of the main at a time, forcing the water through the pipes at high velocity until the water is clear.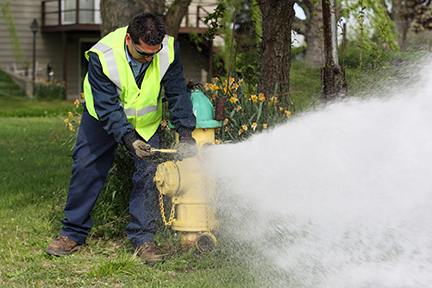 Water main flushing can temporarily lead to discolored water. 
This is okay! Flushing operations may lead to discolored water if faucets, washers, toilets, hoses, etc. are used during or immediately following the flushing. If discolored water occurs, it could last up to a few hours. The discoloration is caused by iron (red color) or manganese (black color) particles being dislodged from the water main and can stain porcelain and laundry. If discoloration occurs, open the cold tap nearest the water meter (usually a basement sink) to full flow until the water runs clear. In some situations, this might take 5 to 10 minutes. We advise that you make sure your water is clear before doing laundry or other projects where discolored water could cause problems.
You may experience periods of low pressure.
Typically, water main flushing at a hydrant can take a few minutes to over an hour, but the average is 30 minutes. If you experience a complete loss of pressure or the temporary low pressure causes a problem, please contact us at 616-355-1500.
Schedule of Flushing
A precise schedule of flushing operations is difficult to determine more than a week in advance. We have a map at hollandbpw.com with the area that will be flushed. We appreciate your patience and understanding during the water main flushing process.