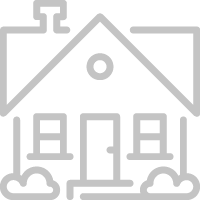 Energy conservation is a common goal that Holland Board of Public Works shares with our community. Our mission is to operate in ways that are socially and environmentally responsible. We also strive to maintain affordable services for our customers. Our rebate programs are designed to do both, as we reward customers for making product choices that save them energy and money while also reducing their carbon footprint.
Energy Smart Rebate Program | FREE Light Bulb Program | Appliance Recycling Program | New Construction Program
Income Qualified Assistence Programs | EV Charger Rebate

For questions about any of these programs, email: This email address is being protected from spambots. You need JavaScript enabled to view it. or call 616-355-1534.
---

When you use less electricity and water, your bill goes down, too – good news for any household budget! Through our Energy Smart Program, we help you use less, save more, and ensure a more sustainable future for our community.
You can qualify for a money-back rebate when you select qualified high-efficiency products. So, in addition to saving on your electric bills, you'll save on your purchase, too!
Rebates range from $3 to $250 per measure. Proof of purchase is required with a completed application form. You can choose to receive your rebate as a bill credit or a check from Holland BPW in the mail 4 to 6 weeks after submitting your rebate application.
Rebate products include:
Qualified central air conditioning units and heat pumps
ENERGY STAR® room air conditioners, dehumidifiers, and electric heat pump water heaters
Programmable thermostats and advanced power strips
ENERGY STAR® refrigerators, freezers, electric clothes dryers, dishwashers and ceiling fans (with LED lights)
ENERGY STAR® LED light bulbs, televisions, monitors, and computers
And more!
Download the application:
---
FREE Light Bulb Program
We offer rebates for LED bulbs as part of our Energy Smart Program, but if you want to upgrade the lighting in your home without having to do the shopping yourself, we are also giving you the option of receiving up to 36 FREE LED lights bulbs delivered to your door.
We can offer this program thanks to our partnership with Green Projects Group (GPG). All you need to do is provide some basic information on GPG's website and select the number and type of bulbs you need. A few weeks later, you will receive your bulbs and BPW will pay GPG, so there is no cost to you!
---

Appliance Recycling Program
Don't pay someone else to haul away your old appliances – we'll pay you! We even come and haul them away for FREE.
We offer this program as a way to get old, inefficient appliances out of the market. Not only do these old units use more energy, they contain dangerous refrigerants that can be very harmful to the atmosphere if they were to leak. We ensure the appliances we collect are responsibly recycled, giving you peace of mind, plus a few dollars in your pocket.
Rebates range from $15 to $50 for window air conditioners, dehumidifiers, mini-fridges, freezers, and refrigerators.
---

New Construction Program
Many of the measures available in our Energy Smart Program are also available for residential new construction projects. We want to help you to make your new home as energy efficient as possible from day one.
Are you a residential builder or developer? Contact us to find out how you may be able to claim these rebates on your next project, whether it's a single home or a multi-parcel or multi-unit project. Customer rebates may also be available based on the project.
Download the application:
pdf Energy Smart Rebate Application for New Home Construction (1.16 MB)

For questions about any of these programs, email: This email address is being protected from spambots. You need JavaScript enabled to view it. or call 616-355-1534.
---
Income-Qualified Assistance Programs
All of the programs described above can help customers reduce their monthly bills, but we also offer additional support for income-qualified electric customers. A summary of available assistance is provided below, but you can always contact us to discuss your specific circumstances and needs.
Lower My Bill Program
This program includes a 60-90 minute in–home energy assessment by a Building Performance Institute certified technician. At the end of the visit you will receive tips specific to your home for the best and easiest ways to save energy and also get free energy-savings measures including light bulbs and a smart power strip.
While any residential electric customer can take advantage of this program, it is a prerequisite for additional assistance programs offered for income-qualified customers.
Refrigerator Replacement Program
This program provides a new Energy Star refrigerator at no cost to income-qualified electric customers. Your eligibility for this program can be determined after you complete a Lower My Bill home assessment described above.
Holland BPW offers a Refrigerator Replacement Program that provides new Energy Star certified refrigerators at no cost to income-qualified electric customers. To find out if your income level qualifies you for the program, and other qualifications, please view the Owner Agreement Form (1.24 MB) .
You will need to schedule a Lower My Bill home energy assessment to participate in the program. This assessment is required so that you can learn ways to save on your utility bills. If you meet the qualifications, the assessor will take a picture of the specification sticker on the inside of your refrigerator and send it to the appropriate staff at Holland BPW. From there, Michigan Energy Options will set up an appointment for installation of the new ENERGY STAR® refrigerator and recycling of the old, inefficient refrigerator.
Energy Smart Refrigerator Replacement Owner Agreement Form (1.24 MB)
Please Note: Refrigerator delivery may take more than two (2) months based on local supply chain issues and refrigerator availability.

For questions, email: This email address is being protected from spambots. You need JavaScript enabled to view it. or call 616-355-1534.
Other Assistance Programs (provided by community partners)
There are many other agencies in the area who can provide additional assistance for qualified households. In most cases, your household must be at or below 200 percent of the federal poverty guidelines, or you will automatically qualify if you receive cash assistance through the State of Michigan's Family Independence Program (FIP) or Supplemental Security Income (SSI).
Community Action House
739 Paw Paw Drive, Holland, MI 49423 – (616) 392-2368
Salvation Army
104 Clover St, Holland, MI 49423 – (616) 392-4461
Ottawa County Community Action Agency
12251 James St., Suite 300, Holland, MI 49424 – (616) 393-4433
Community Action of Allegan County
323 Water Street, Allegan, MI 49010 – (269) 673-5472
---
EV Charger Rebates
Looking for rebates for electric vehicle (EV) chargers?
---

For questions about any of these programs, email: This email address is being protected from spambots. You need JavaScript enabled to view it. or call 616-355-1534.
Important note: All of the programs described above are available to Holland BPW residential electric customers only.