Scheduled Outages | College Ave. Electric Lines | Electric Pole Inspection | Park Township Water Meters
Maintaining the Holland BPW utility system is essential to the reliability of our services. Oftentimes crews are working in roads, which can be dangerous. We ask our community to help keep our team safe. When you see crews working, please take care to respect their work zones.
---
Scheduled Outages
| | | | | |
| --- | --- | --- | --- | --- |
| Date | Type | Location | Status | More Information |
| 2-27-2021 | Electric | 512 & 514 Waverly Rd | Scheduled | 8am - 12pm |
---
College Avenue Electric Lines
When: December 2020 – May 2021
Where: College Avenue from 13th Street to 24th Street
Project Summary
Holland BPW is burying the overhead electric lines on College Avenue from 13th Street to 24th Street.
Why
Removing the overhead electric lines will improve the visual aesthetics of the area and enhance the reliability of the electric system.
Access
The project will involve Holland BPW line crew, specified contractors and tree trimmers. At times, work will take place in and around customer property within the designated area.
Scheduled Outages
This project will involve scheduled power outages to complete portions of the work. Customers will be notified about scheduled outages by mail.
Project Engineer: Lisa Kozlowski, 616-355-1683
Contractors: Precision Trenching and Integrity Tree Service
---
Pole Inspection
Holland BPW inspects electric poles regularly to ensure safety and reliability of the Holland BPW electric system.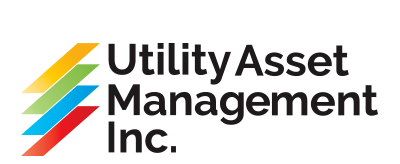 We have contracted Utility Asset Management Inc. to conduct a thorough inspection of the poles in certain areas. The inspection includes analysis of wood condition, wire and communication cable condition, and any other concerns. The inspection process began in May and will take several months. (If your area is scheduled for inspection, we mailed you a post card in the spring.)
Utility Asset Management will be accessing power poles for inspection as allowed by the Holland BPW terms of service.
If you have questions, please contact customer service, (616) 355-1500 or This email address is being protected from spambots. You need JavaScript enabled to view it..
Utility Asset Management, Inc. (UAM) is an essential infrastructure company. To protect the health and safety of the public and crews, they implemented COVID-19 Field Protocols. While inspecting the poles in your area, the protocols will be followed.
UAM COVID-19 Field Protocols
A maximum of three people are allowed in UAM vehicles.
UAM staff must maintain at least 6 ft distance from any interactions with the public.
UAM Staff will actively inform the public of social distancing requirements during any interactions.
---